> April 22-28, 2019
FASHION WEEK
Join us for a week of fashion throughout the center! Fashion shows, shop amazing deals, and special offers at your favorite restaurants. Learn More! >>
> June 27-29, 2019
WEST HARTFORD CENTER SUMMER SALE DAYS!
Mark your calendars for the West Hartford Center Summer Sale Days! Details coming soon!
> April 27, 2019
CT WALKS FOR HAITI
10AM St. Peter Claver
12-1pm at Blue Back Square
> May 11, 2019
MAYOR'S CHARITY BALL

West Hartford Town
Hall Auditorium and Front Lawn. 
6:00PM
> June 1-2, 2019
CELEBRATE WEST HARTFORD
West Hartford Town Hall and Front Lawn
Saturday, June 1, 10AM-6PM
Sunday, June 2, 12-6PM
> June 23, 2019

FERRARI & FRIENDS CONCORSO CAR SHOW
LaSalle Road
11AM-3PM
> July 20, 2019

YOGA ON LESALLE ROAD
8AM-9:30AM
> August 25, 2019
CENTER STREETS BIKE EVENT
West Hartford Center
, 9AM-1PM
> October 3, 2019
PINK PARTY
Isham Road
5-8PM
(Rain Date: October 4)
> October 26, 2019
HALLOWEEN STROLL
West Hartford Center and Blue Back Square
10:30AM-12:00PM
> December 1, 2019

BLUE BACK MITTEN RUN

West Hartford Town Hall and Blue Back Square
10AM-12PM
> December 5, 2019

HOLIDAY STROLL
West Hartford Center and Blue Back Square
5:30-8PM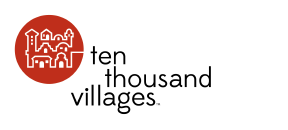 Ten Thousand Villages would like to invite the community to a Scarf-Tying Event, Thursday April 25th, from 4-8 pm and offer 25% off any 1 scarf of participant's choice! We will also be sampling coffee and chocolate.
983 Farmington Ave.
West Hartford, CT  06107
Looking to join the West Hartford Business Association? We offer several rewards for being a member with us. Contact us today to learn more! There are two municipal parking lots in West Hartford Center and one metered lot.  Click on the links to view rates, location, and hours of operation.
To learn more about parking availability and services, click here >>
West Hartford Center Business Association © 2019