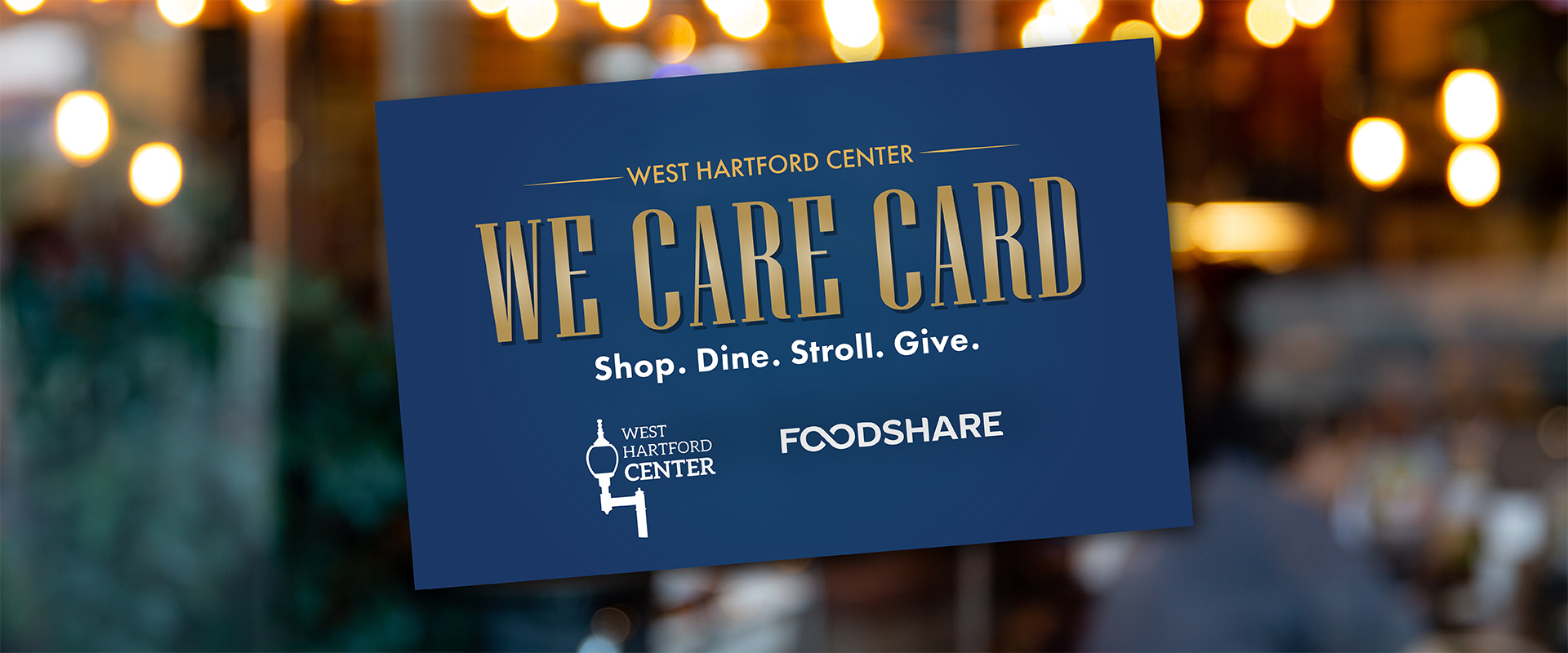 Shop, Dine, Stroll and give to FOODSHARE. Get your card and SAVE when you Shop, Dine & Stroll!  Your $50 WE CARE Card purchase equates to 125 meals for the hungry! Bring your Eventbrite receipt (printed or on your phone) to pick up your card at BK&Co., 983 Farmington Ave, West Hartford, CT 06107 Use the card to SAVE WHILE YOU SHOP from October 29th – November 7th, 2020 at participating stores and services in West Hartford Center and Blue Back Square, West Hartford CT. View the list of participants here. Promotional offers will vary and are subject to change. Over $43,000 was donated to FOODSHARE in our first three years! Sponsored by West Hartford Center Business Association and Blue Back Square.
Purchase Your WE CARE CARD Today!
We Care Card West Hartford 2020
at
C/O BK&Co.
983 Farmington Ave.
West Hartford, CT  06107
Looking to join the West Hartford Business Association? We offer several rewards for being a member with us. Contact us today to learn more! There are two municipal parking lots in West Hartford Center and one metered lot.  Click on the links to view rates, location, and hours of operation.
Town Center Garage
29 S. Main Street (behind Fidelity), a privately owned garage, with the same parking rates as the Town, except for special events.
Directions >>For monthly parking, inquire with T.C. Garage Parking Office.
West Hartford Center Business Association © 2021